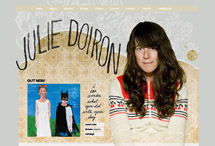 website
JULIE DOIRON
Julie Doiron's career takes her all over the world, the idea behind this website was to keep things clean and easy to use.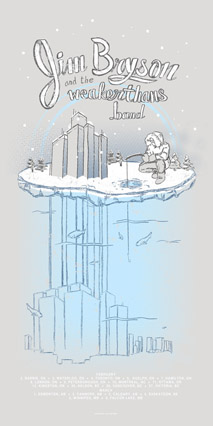 hand screened tour poster
JIM BRYSON & THE WEAKERTHANS BAND
City under water - I illustrated this poster and had it hand screened in four colours on heavy grey art/card stock. Only 100 printed - with less than 40 left. I do have some of these for sale, if you're interested click here.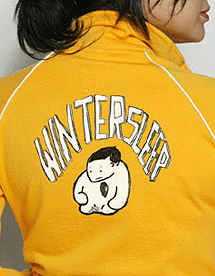 tshirt-jacket illustration
WINTERSLEEP
A cute two-colour illustration that looked amazing on shirts and track-jackets.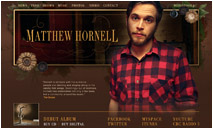 website
MATTHEW HORNELL
Matthew is a Newfoundland singer/songwriter starting to make a pretty great name for himself and his music. I'm very happy to be along for the ride.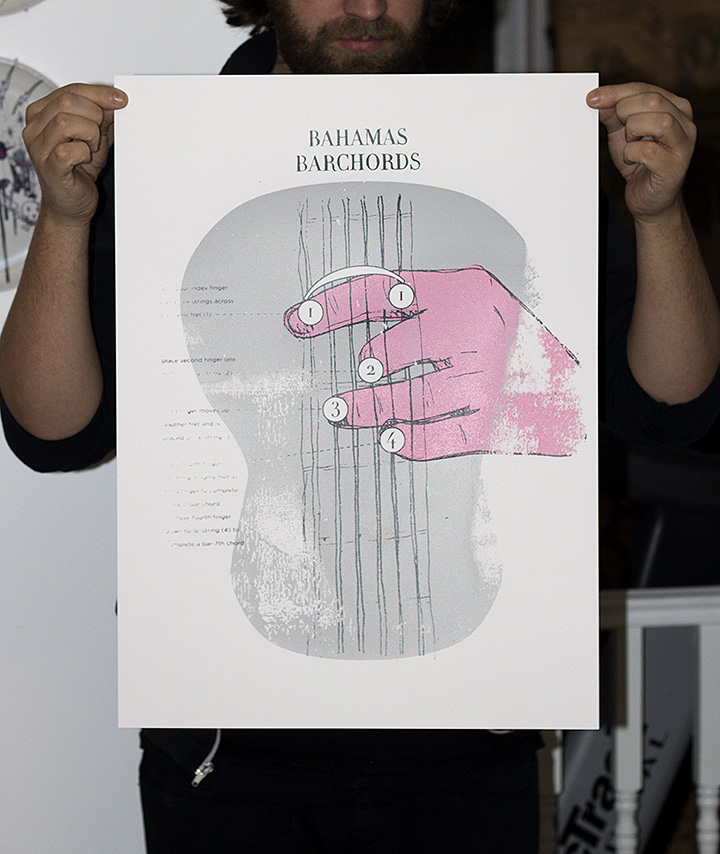 poster
BAHAMAS
Illustrated and screen printed poster for BAHAMAS to sell on tour in support of his new album BARCHORDS.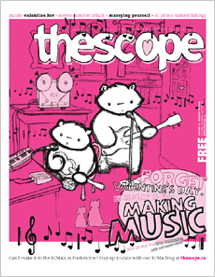 illustration: magazine cover
the scope, st. john's
I was asked to depict "staying in to make music" for a Valentine's issue of the scope, a St. John's bi-weekly.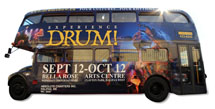 bus wrap design
DRUM!
Each year I create a double decker bus wrap for DRUM!'s month of performances in Halifax.
"Moving galleries of steel"
Buck 65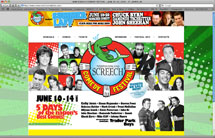 website
SCREECH COMEDY FESTIVAL
St. John's finally has a Comedy Festival. I take care of all the festivals branding; posters, ads, website and more.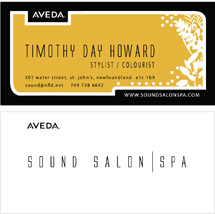 busines card design
SOUND SALON SPA
This two colour/two sided business card design is not as tall as a standard card. By having its final cut size a little smaller the card has a more sleek modern feel.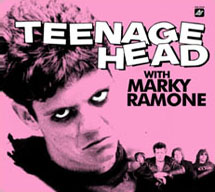 album design
TEENAGE HEAD & MARKY RAMONE
Legendary Canadian punk band Teenage Head teamed up with the last remaining Ramones member, Marky, to make this amazing record. I was honoured to be involved.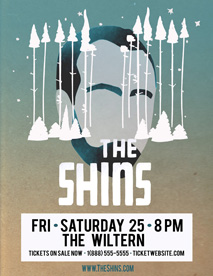 tour posters
THE SHINS
When I got a call from California asking if I had time to come up with a quick poster for The Shins upcoming tour, the answer was obvious.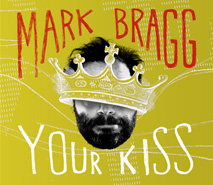 album art
MARK BRAGG
Mark gave me full creative control and let me have some of the most fun yet working on CD art. I'm really hoping we get to put this out on vinyl someday as it'll look great. Hand written fonts were the order of the day on this project.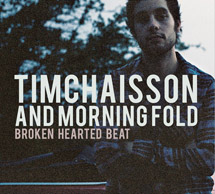 album design
TIM CHAISSON & MORNING FOLD
I worked on this album design which also led to tshirt designs and a new website.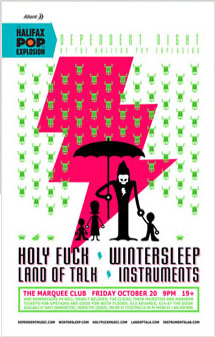 tour admat/posters
HALIFAX POP EXPLOSION
I designed this poster backstage while my old band was on tour playing rediculous frosh week shows with Metric. They say 'the kids are alright', but I'm not really sure...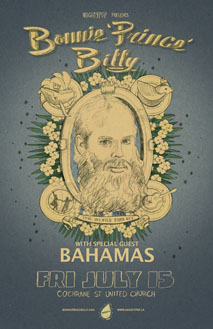 poster
Bonnie "Prince" Billy
Illustrated poster for Bonnie "Prince" Billy concert. Silk screened versions of this poster are in the works.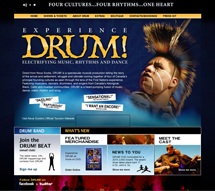 website
DRUM!
I've been working with this client for nearly a decade. Earlier this year we revamped their website, I had designed their old one as well, but that was six years ago and it was showing its age.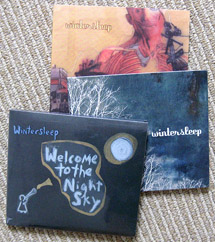 album designs
WINTERSLEEP
Wintersleep is my old band, so I was involved in the design of their first three albums. The first I did entirely on my own (trees cover), the second was a collaboration with Toronto designer James Mejia (and received a Juno Award nomination for its design) and the third was a collaboration with Paul Murphy who drew the cover illustration.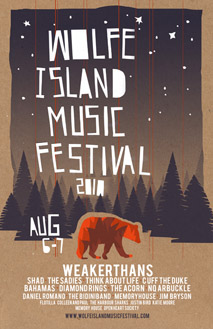 dvd
Wolfe Island Music Festival
This poster design was recently awarded an Applied Arts Advertising/Design Award and will be published in their Design Awards Annual later this year. It was the first time I ever submitted anything for these awards and I am so excited to have been given a positive response. And, did I mention that this music festival is always amazing!!! Its a WIN/WIN.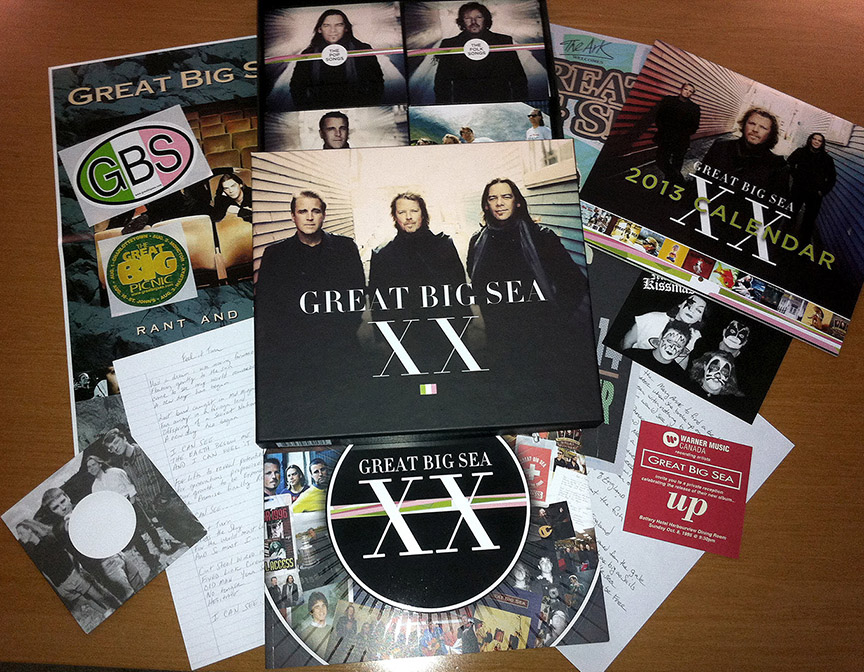 boxset
GREAT BIG SEA – XX
One of the most fun projects I ever worked on. For this box set I designed the box itself, a 150+ page book, patches, posters, stickers, 4 CDs, a DVD, laniards and more. UV coat finished on almost everything. Too fun.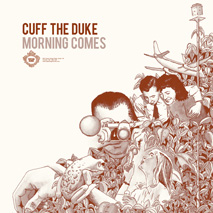 cd/lp art
Cuff the Duke
Brand new album design for Cuff the Duke's Paper Bag Records debut. The illustration was done by Paul, the band's bass player and we worked together to create a beautiful CD layout. Wait till you see the vinyl versions, they're going to be even more spectacular.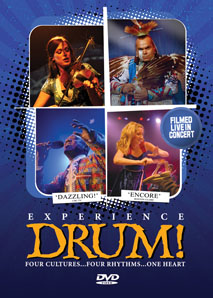 dvd
DRUM!
DRUM! is produced by Brookes and Fiona Diamond. This DVD was released in 2009 and showcases the entire production as well as bonus features.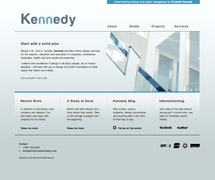 website
KENNEDY
I don't get enough opportunities to tackle a modern corporate design since most of my clients are in the music industry. Kennedy was a lot of fun, we started with their logo, then developed a website and all company branding from there.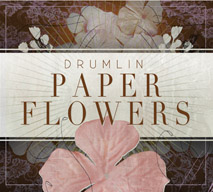 album design
DRUMLIN
Drumlin are a family band from Nova Scotia. The nicest people ever and great to see their music is hitting the hearts of so many people. I've designed the first two CDs.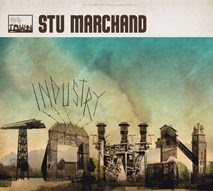 album design
STU MARCHAND
Stu Marchand is a singer/songwriter living in Alberta. This album art is one of my favourite projects I've ever worked on. The custom collage-font on the cover was created from dozens of photos of factories, scaffolding and old barns.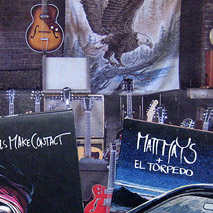 album designs
MATT MAYS
I've worked with Matt Mays on a couple album designs. His father always creates the cover illustrations and then my job would be to come up with a layout and design.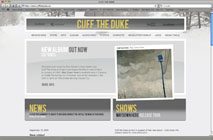 website
CUFF THE DUKE
This Toronto band have a great new album and I was honoured to be asked to make this website for them.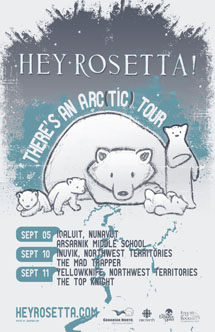 poster
HEY ROSETTA
Hey Rosetta went on tour through the arctic of Canada. I am jealous I didn't get to go as that would be the trip of a lifetime. I created this illustration and poster for their tour.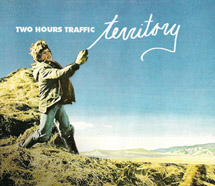 album design
TWO HOURS TRAFFIC
Brand new album for a band that is on a huge upward momentum. I created their last album, Little Jabs, as well.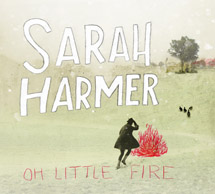 album design


SARAH HARMER
I've been a huge Sarah Harmer fan since her first album ten years ago and was utterly honoured to be involved in the creation of art for her new album. Available on CD and LP.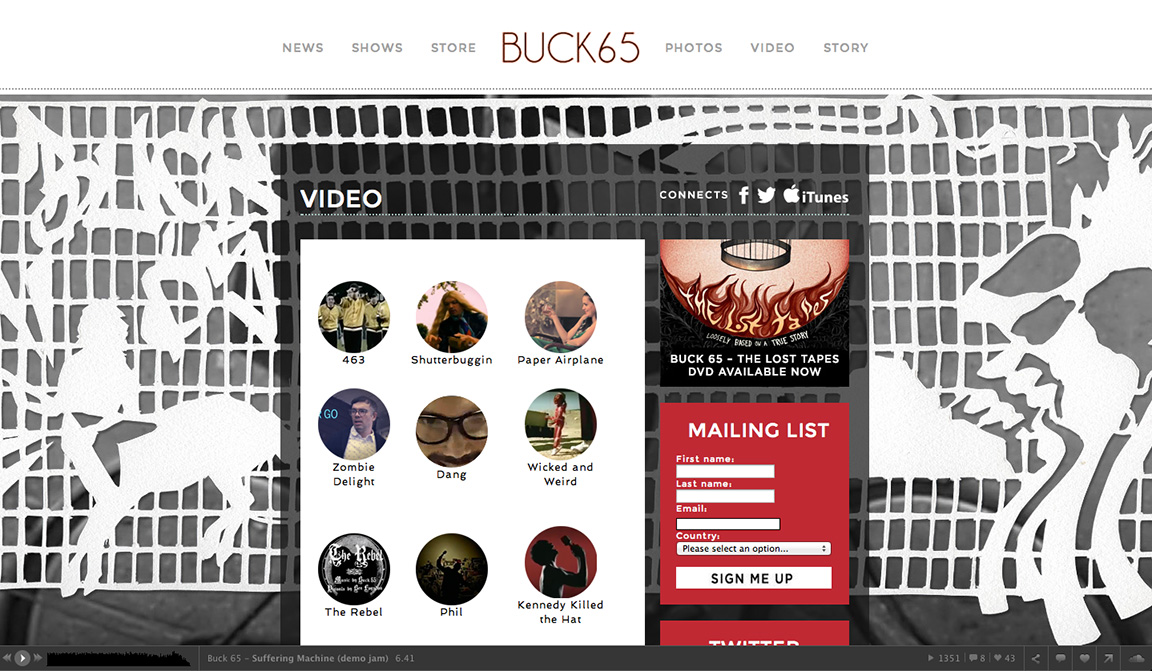 website
BUCK 65
I've been a huge Buck 65 fan for years (and have an embarrassingly large collection of his indie-releases). This website was created using a series of paper cut illustrations as the background. 50 hours of paper cutting made for a fun Wordpress site.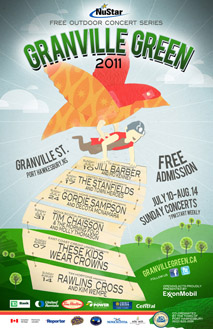 album design + website


poster/ads/website
GRANVILLE GREEN

Cutting, folding, and taping paper to make a bird and flying boy made for a fun campaign. I created posters (pictured) as well as newspaper ads, banner ads, t-shirts and a website.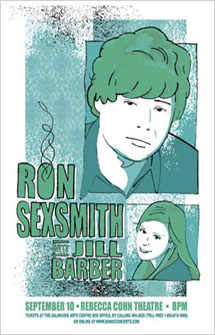 tour admat/posters
RON SEXSMITH & JILL BARBER tour
The idea here was to create the esthetic of a hand silk-screened poster, but don't actually have them silk-screened. I was very happy with the finished result.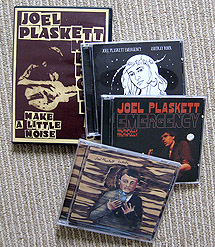 CD/DVD designs
JOEL PLASKETT
To date I've created four CDs for Joel Plaskett and his DVD (the missing CD was the Australian released Make A Little Noise, a compilation of Joel's top tunes).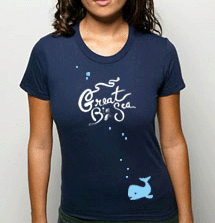 tshirt design
GREAT BIG SEA
Moby Dick - it was fun creating this simple, yet endearing, shirt design.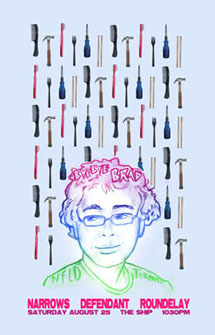 poster
BYE BYE BRAD
A friend was moving away so we threw a show/party to see him off. I did a little illustration and included some items that I thought he should pack for the trip.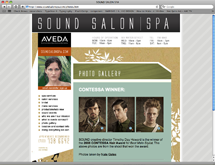 website
SOUND SALON SPA
I've worked on a huge rebranding project for SOUND SALON SPA. This website is a very important part of the puzzle and is consistent to all the other elements.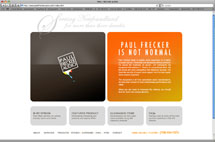 website
PAUL FRECKER AUDIO
Paul Frecker sells and installs all the best in hi-fi audio video. His expertise has been leading the hi-fi community in Atlantic Canada for more than 30 years.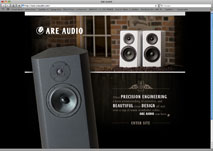 website
ARE AUDIO
Ross creates amazing boutique hi-fi speakers. I've got a couple sets at the house and can attest to how awesome they are. I've created the ARE AUDIO logo, website, business cards and art directed their product photoshoot.